Garza Elementary celebrates International World Peace Day by joining together to show peace, love and unity. ❤️☮️🦄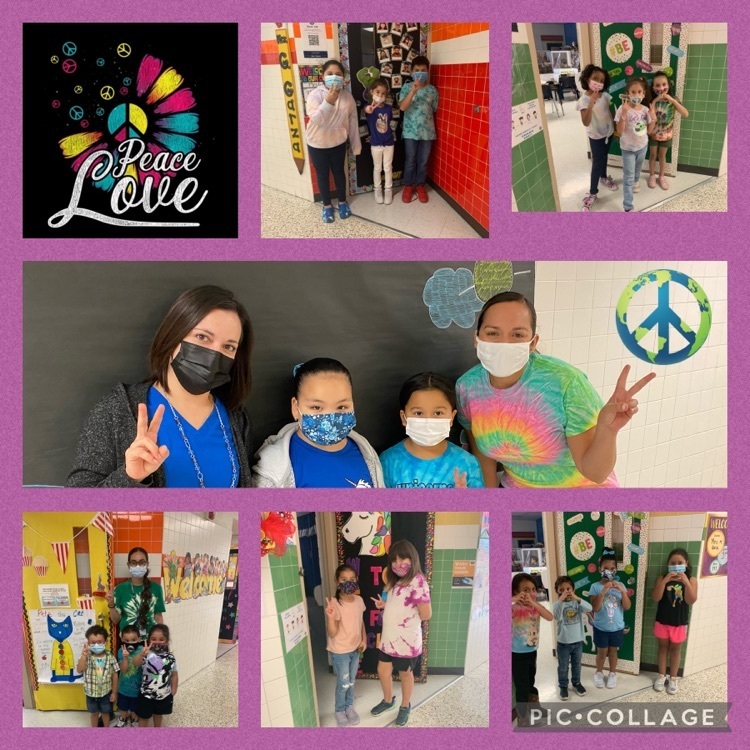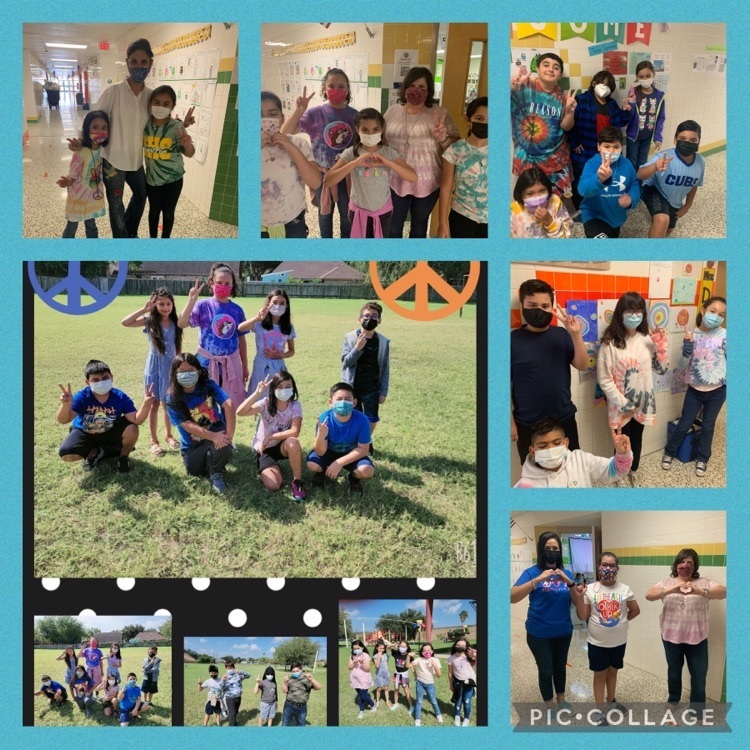 Social Emotional Learning and Literacy Message Core Competency 5: Social Skills "I AM PEACE" reminds us all, young and younger to appreciate living in the moment, calm our emotions, be patient and kind with ourselves and others and respect the simplicity of nature.
https://youtu.be/w99XifkkJ74
Click Below for Read Aloud of "I AM PEACE" by Susan Verde.
https://youtu.be/hXA3837uv3w
International Day of Peace or Peace Day is Tuesday, September 21st. Peace Day is celebrated around the world. We invite you to join the efforts of the United Nations as we focus on building a culture of peace. Wear your favorite PEACE attire, Tie Dye T-shirt or anything BLUE.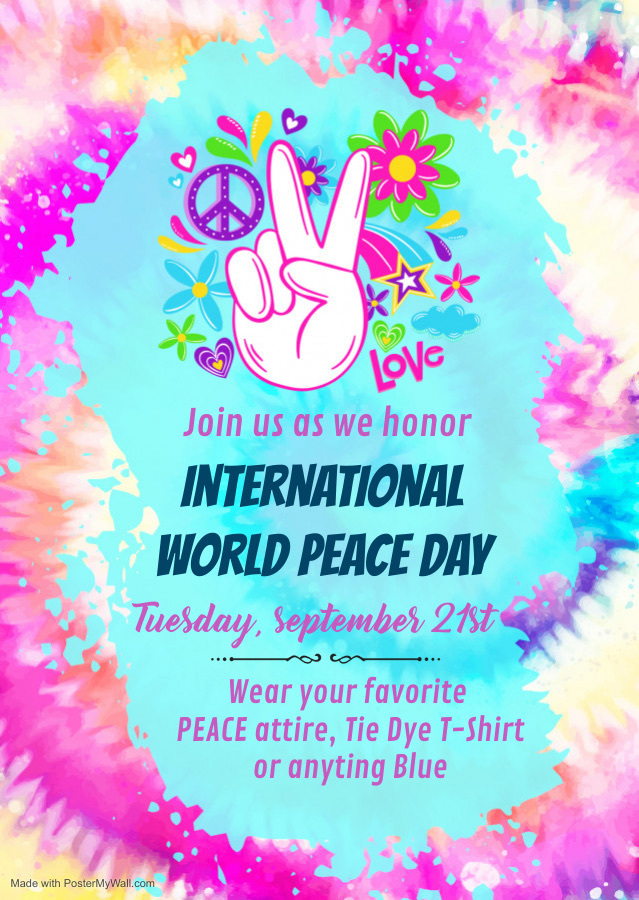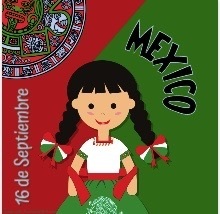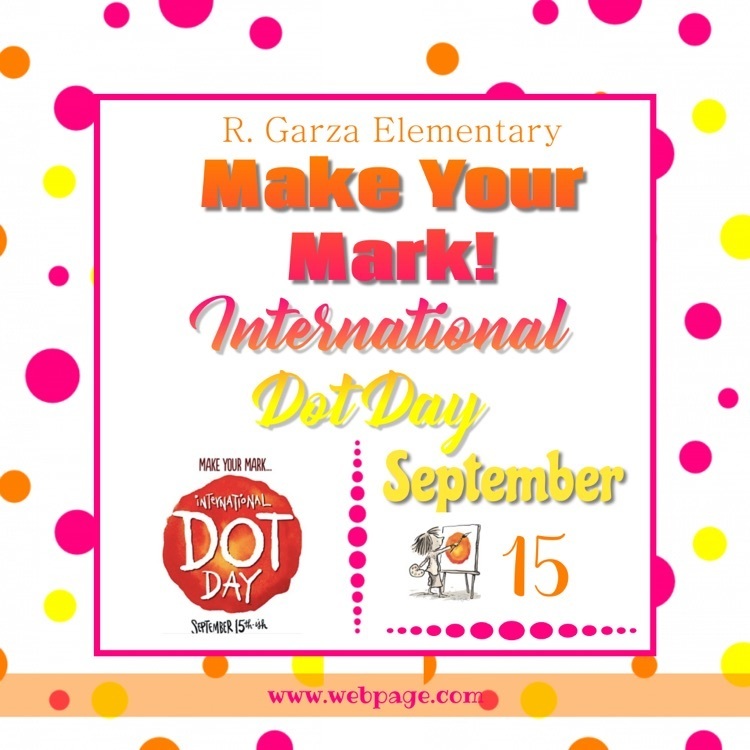 Counselor's Corner Social Emotional Intelligence Core Competency 4 Empathy Read by Dr. Avila At Garza, we believe that with acceptance, kindness, and strength we stand united.
https://youtu.be/bASepuAWI4E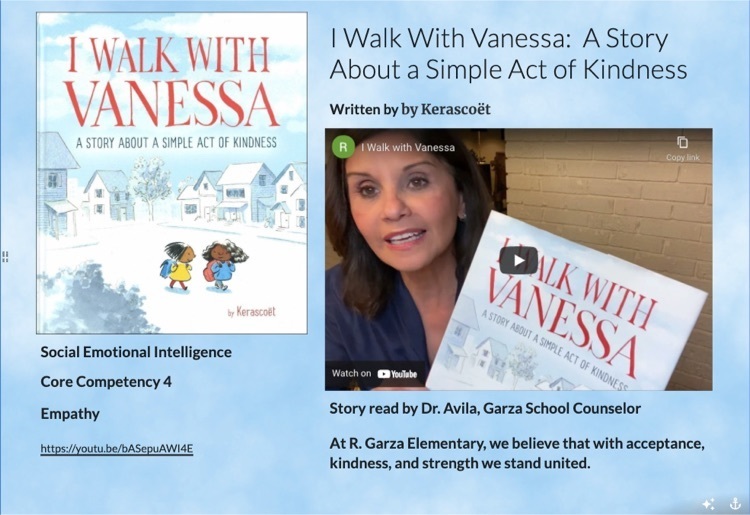 Make your MARK! Celebrate International Dot Day and wear dots on Wednesday, September 15th.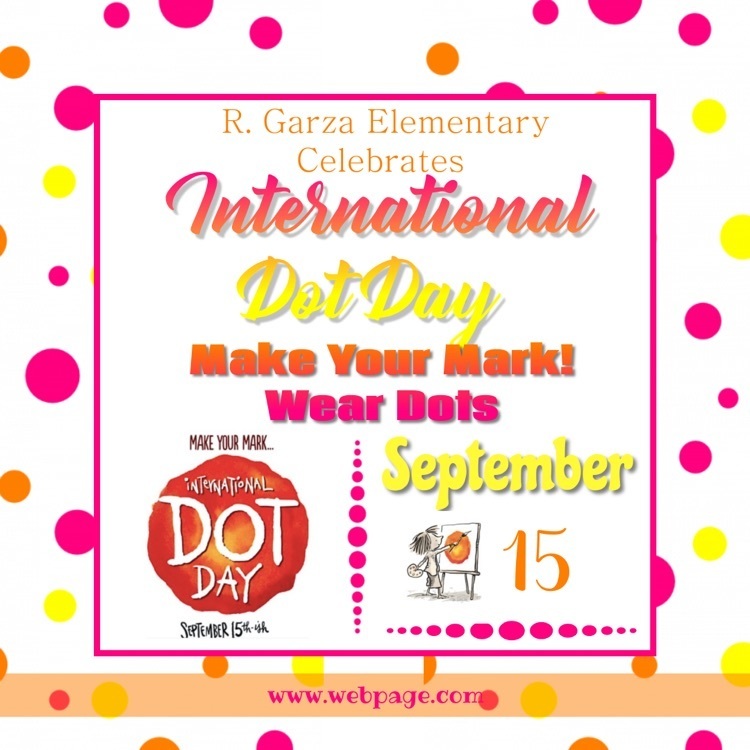 Weather Update: McAllen ISD is closely monitoring the weather. At this time, all campuses, district offices & transportation will continue with its regular schedule today. We encourage you to take precautions to work and school.
Bilingual/ESL/Foreign Language parent meeting. Learn about the programs and services provided to your child. Thank you! Reunión de padres sobre los programas Bilingüe/ESL/Idiomas Extranjeras. Conozca los programas y servicios que se le brindan a su hijo. ¡Gracias!
SEL Core Competency 3 Motivation CHAMPION YOUR POWER! GO OUT AND MAKE YOUR MARK with the power of creativity, confidence and community. A little motivation goes a long way. We are a Community of Learners at R. Garza Elementary.
https://bit.ly/3dvPvRU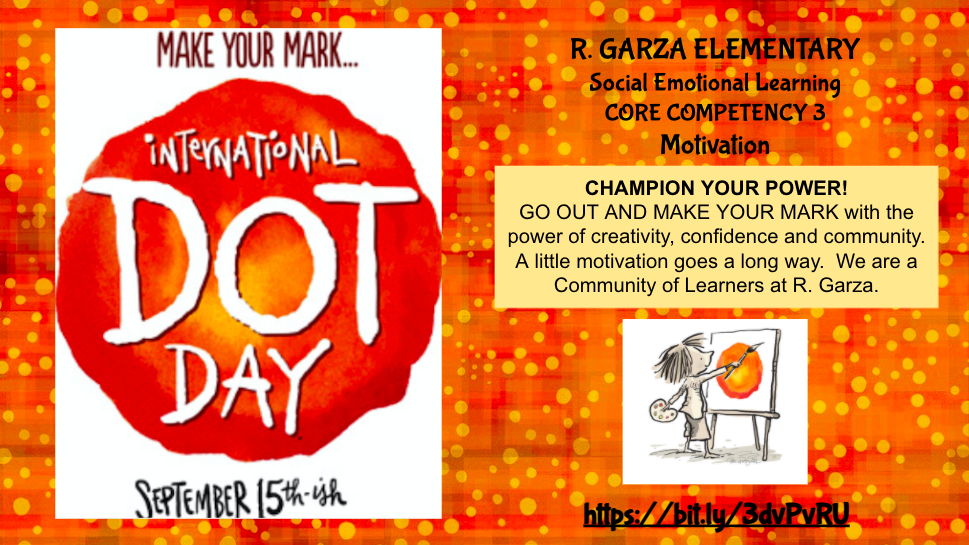 Hello families, Just a friendly reminder that we will not have school Monday, September 6, 2021. Hola familias, Solo un recordatorio amistoso de que no habrá clases el lunes 6 de septiembre de 2021.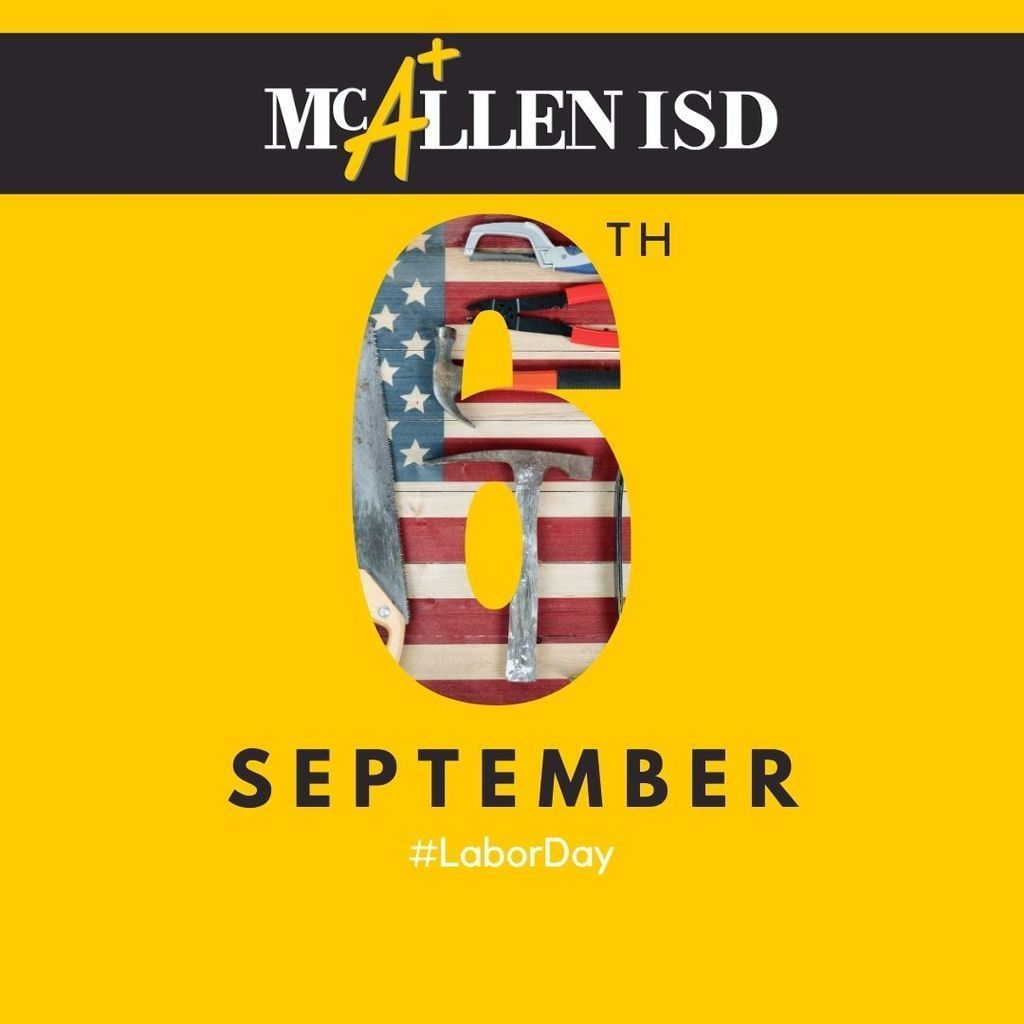 Garza meetings and activities for the month of September.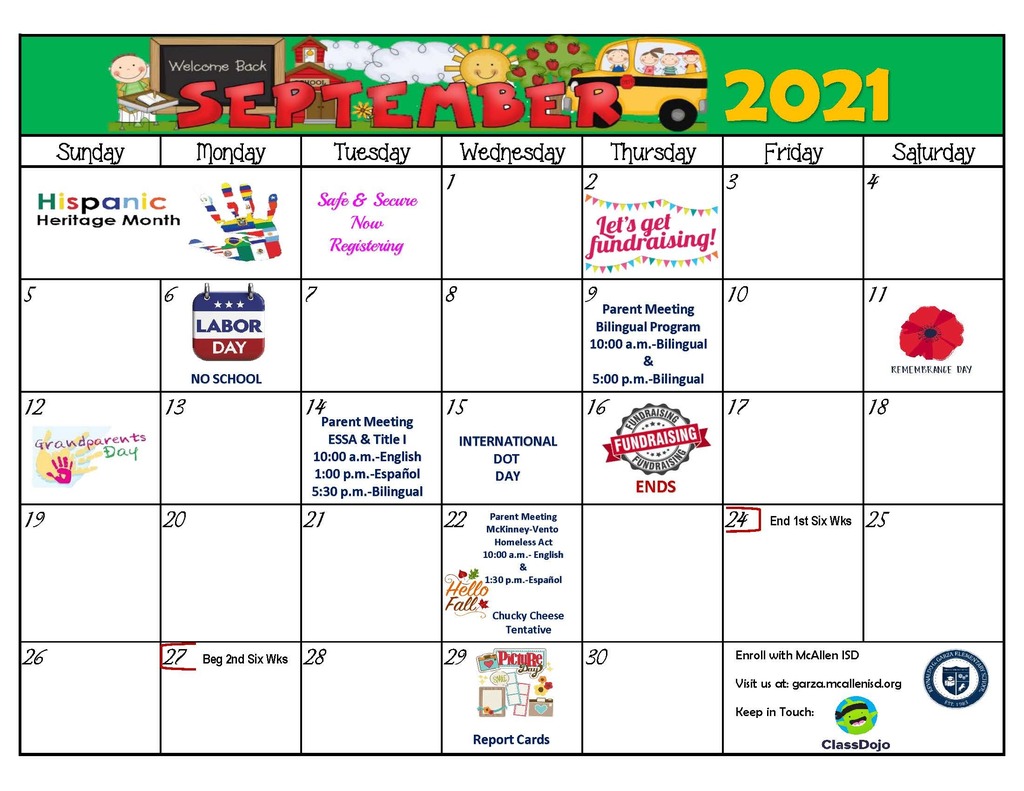 Garza Counseling Corner: Project Mindful: Self Awareness and Self Regulation. With the help of a friend, the Color Monster learns to name, sort and define his mixed up emotions, and he gains self-awareness and peace.
https://youtu.be/oyjty3z7vLo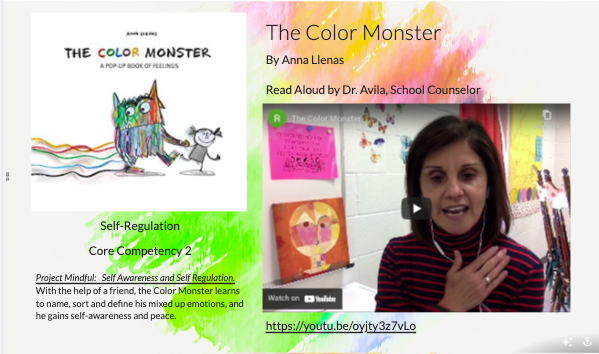 Garza Counselor's Corner: Social Emotional Intelligence Self Awareness "Learning Without Limits...Leading with Love." Music Presented by Mr. Jesse Cervantes "Our Class is a Family" Read Aloud by Mrs. Campos, Librarian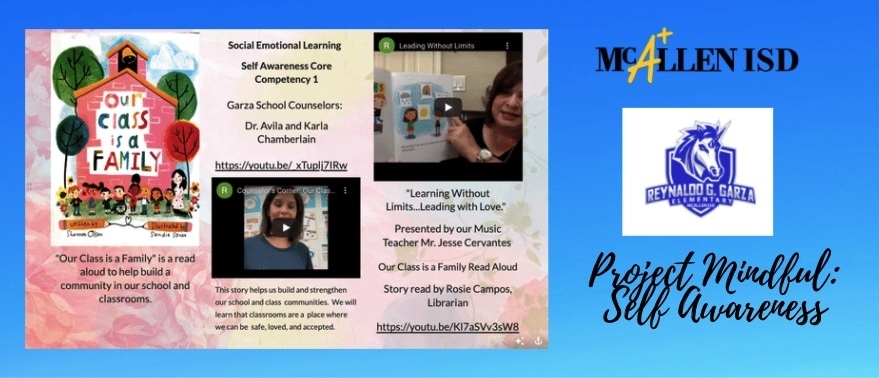 Unicorn Families, Please find our Meet the Teacher schedule and note the dates and times for the different grade levels. For the safety of our staff, students and community, we are kindly asking that only two adults accompany the student. We also strongly encourage that all who attend wear masks. Remember that during Meet the Teacher, you will get to meet your child's teacher and drop off the school supplies so students don't have to worry about carrying them on the first day of school. Click on the link below to view each grade level's school supply list in case you need it again.
https://tinyurl.com/3bb7rvk4
We will be providing every student with a school box, one pair of scissors, 1 pack of pencils, 2 small glue sticks, a 24-count box of crayons, an eraser and some hand sanitizer (please see picture so you may see what they are getting). As always, if you have questions, you may contact the front office at 956-971-4554, or you may send a message via Class Dojo to Mrs. Valenzuela, principal. We can't wait to see our unicorns. We miss you so much! Gooooo unicorns! 💙🦄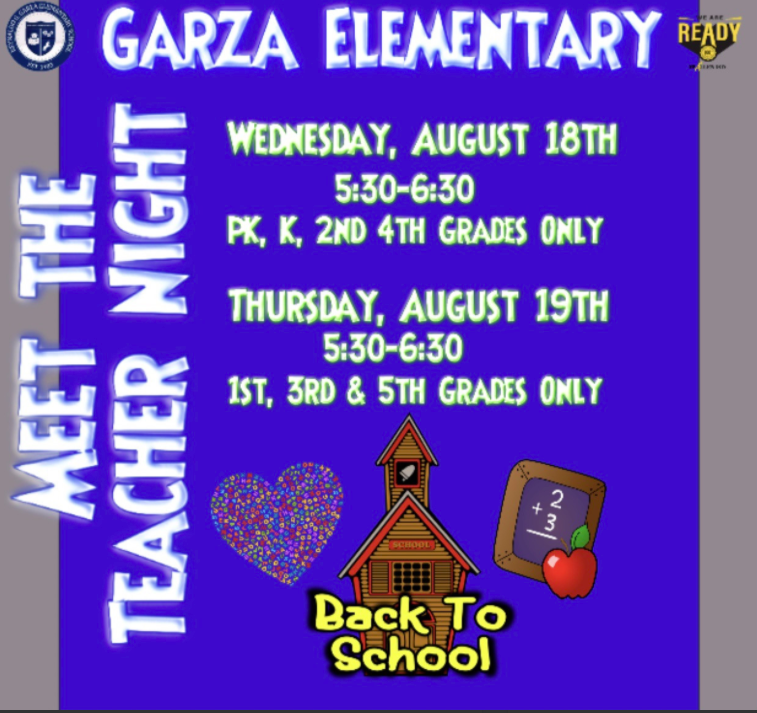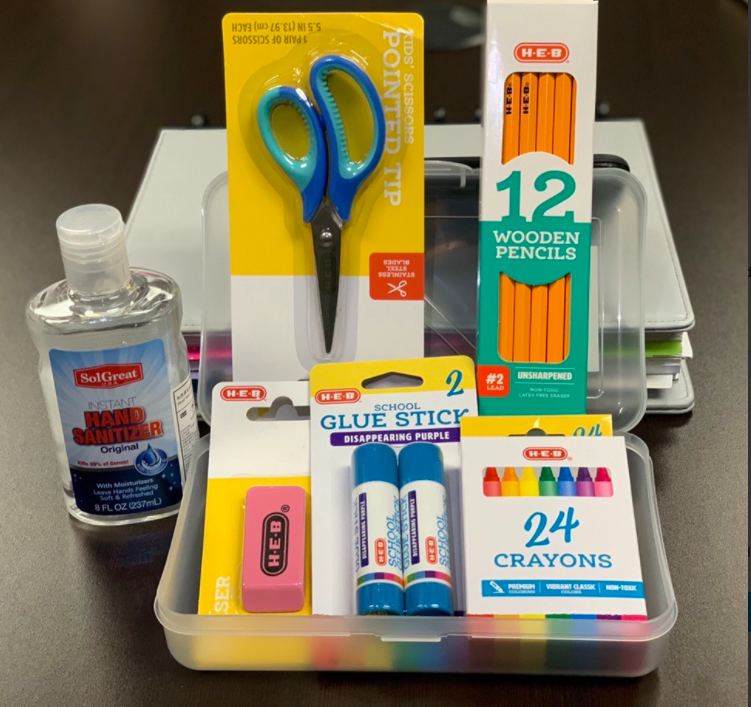 Way a go Unicorns!!! Congratulations to 2020-2021 Century Club Readers who earned 100 AR Points! Goooo Unicorns!!!🦄💜
https://youtu.be/G4nuJHBwTh8
REMINDER- Early Release Friday 5/28/21